AN INTELLIGENT APPROACH TO TRAINING AND NUTRITION DEVELOPED OVER 20 YEARS WORKING IN THE FITNESS INDUSTRY
MIND
"Change the way you look at things and the things you look at will change"

– Dr Wayne Dyer

The first step of the KS method is knowing that you're here with purpose. You have arrived at the point where you are ready for change. A positive, growth mindset is the starting point for all the KS programmes. Creating and sustaining the right headspace is such a critical part of any fitness journey and so my primary focus is on how to make your intention your reality.
​
Woven through all of my programmes is education, coaching, mentoring and doses of inspiration to help you trust in the process and keep your self-belief strong.
BODY
"Our body craves physical activity just as much as it needs air and water"

KS

Exercise is the action that burns fat and builds muscle – and over time, it's what makes physical change happen. Each of the three elements of fitness (upper body, lower body, cardio) is addressed almost every day during your program. Each reinforces the others.
Each step forward, each day, is progress towards the new you. Each step, each day you will become leaner and stronger.
The transformation will start on day one – but may not be seen until week 8. Rest assured you will make incremental progress during each phase of the programme.
​
The first two weeks are always the foundation, during which you do easy workouts, and learn the basics of form, mobility, balance, harnessing your mental power to change your mindset as well as your body. After this, you will step up a gear to start the transformation phase. At the end of this phase you won't look the same or feel the same if you follow my programme.
BALANCE
"The only impossible journey is the one you never begin."


Tony Robbinsr

With the KS Method, it's not just about balancing your life to achieve your goals, it's about grounding yourself through balance and harmony.
​
Physical balance and mobility are very important cornerstones of wellbeing. From the age of 28 we start to lose our balance and research shows that good physical balance is often overlooked as an important part of training. This is why we incorporate stretching, yoga and pilates moves into our workouts to encourage suppleness, improve recovery time between sessions and develop long, lean muscle tone.
​
Hormonal balance is also an important consideration and advice on this is a feature of the Well Woman Tribe programme. I share my amazing recipes for an anti-bloat tea, anti-bloat smoothie and fat-burning tea – all tried and tested with effective results!
​​
Time outdoors getting your daily steps up is another passion of mine. I also love to incorporate meditation so I regularly share links to my favourites. These are all ways in which the KS experience brings you benefits that go beyond your typical training regime.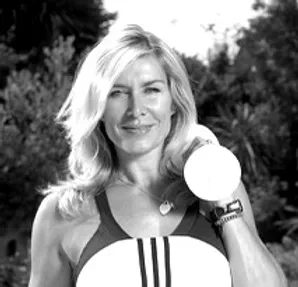 TRAINING

Kate Staples
Each programme is designed around an online training plan (that will be fully bespoke for 1:1 PT PLUS+ clients). They are all progressive, structured into two 4- week phases which gradually increase in intensity, which is why we advise a minimum two month commitment.

At the start, we provide an easy to understand guide outlining the basic principles of training and the techniques we use to achieve results. Whether your goal is to increase strength, lose fat or build muscle this will be reflected in your programme.

We work on your foundation, and there is no requirement for any previous experience of training. You'll have access to an extensive library of exercise videos to ensure you are training with correct form and we equip you with the knowledge and motivation to progress each week.

Whether you have access to a gym, or just want to workout from home the workouts are designed to suit you.
SPORT-SPECIFIC TRAINING
We can offer more specialised guidance for those looking to train towards specific goals. Perhaps you are marathon-training or preparing for a triathlon?
Our sister company Aspire to Greatness works with young athletes. We have the very best coaches on board, many of whom are former GB athletes. We can devise programmes from Young Athlete Development, to training programmes for a specific sport, and guidance on nutrition.
​
It may be a challenge you have already set yourself when you sign up to my coaching or it could be something you think about doing later on in your programme, either way, we will do my best to provide as much guidance as you need to complete your goal.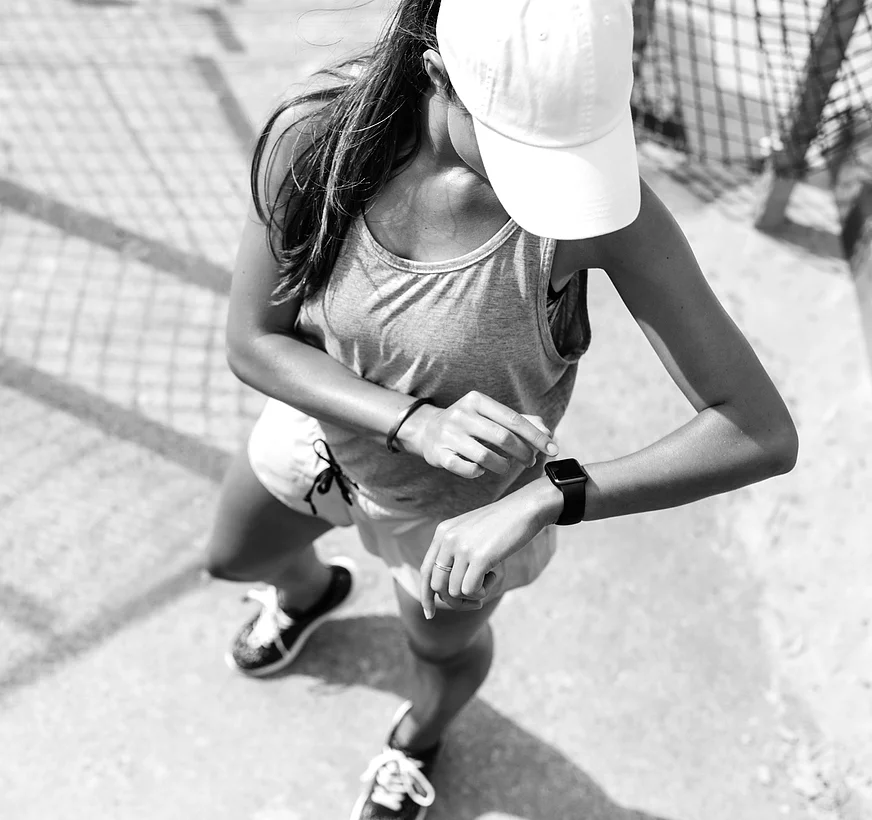 THE KS METHOD APP

The KS Method mobile app is where you access your online training programme, track your workouts, watch exercise demonstration videos and view/edit your weekly schedule. We also use the app to track body stats, take progress photos and review progress.
MyFitnessPal syncs directly to the app so we can monitor your daily nutrition intake and keep you accountable and if you own a Fitbit you can upload your workout stats directly to the app. You'll be able to see an overview of your training as well as your training calendar for the week.
​
The app is an easy way to stay accountable and stay on top of your progress. However, if you're skipping your workouts, I am there to hold you accountable! My job is to guide you and inspire you without any judgment. Levels of 1:1 support differ across the programmes. My goal is your goal and my passion is to help you achieve and become your best version of yourself.