for a happy healthy lifestyle
Our mission is to inspire and motivate all women by providing a fun and innovative alternative to conventional exercise programmes, along with encouragement and useful information, so that they are able to create positive changes within themselves – both physically and mentally
We'll help you reach your weight loss and fitness goals with our personalised outdoor exercise programme
We cater for women of all shapes, sizes and ages, from experienced exercisers to total beginners and nobody is left behind or asked to do more than they are capable of.  I'm truly passionate about guiding my clients to their goals and, very often, exceeding them. I am a mother of three and have come back from several serious injuries, so I know all about 'real life', time management issues and how difficult it can be to be consistent and to prioritise our own mental and physical health.
After a year of lock down I hope you are you are keen to try something new, blow away the cobwebs and make new friends in a safe, healthy and fun environment!
"I have had the pleasure of training with Kate on her "Well Fit" programme at the Bodyholiday in St Lucia on a number of occasions.  She has great technique, is upbeat and always positive and her training is really effective.  We ended our week climbing The Pitons as a group which is a memory I will never forget". Ruth Curry "Kate Staples is a rare combination of vital elements – huge knowledge, experience, versatility, dedication, commitment and with an absolute desire to do her best by everybody she works with. Her background in elite international athletics as well as in the biggest TV show of its era – Gladiators – coupled with mothering three children and spending years working with thousands of  school kids, means that Kate's perspective and breadth of understanding is almost uniquely valuable and impressive". Guy Holland, Health & Fitness writer, WatchFit editor.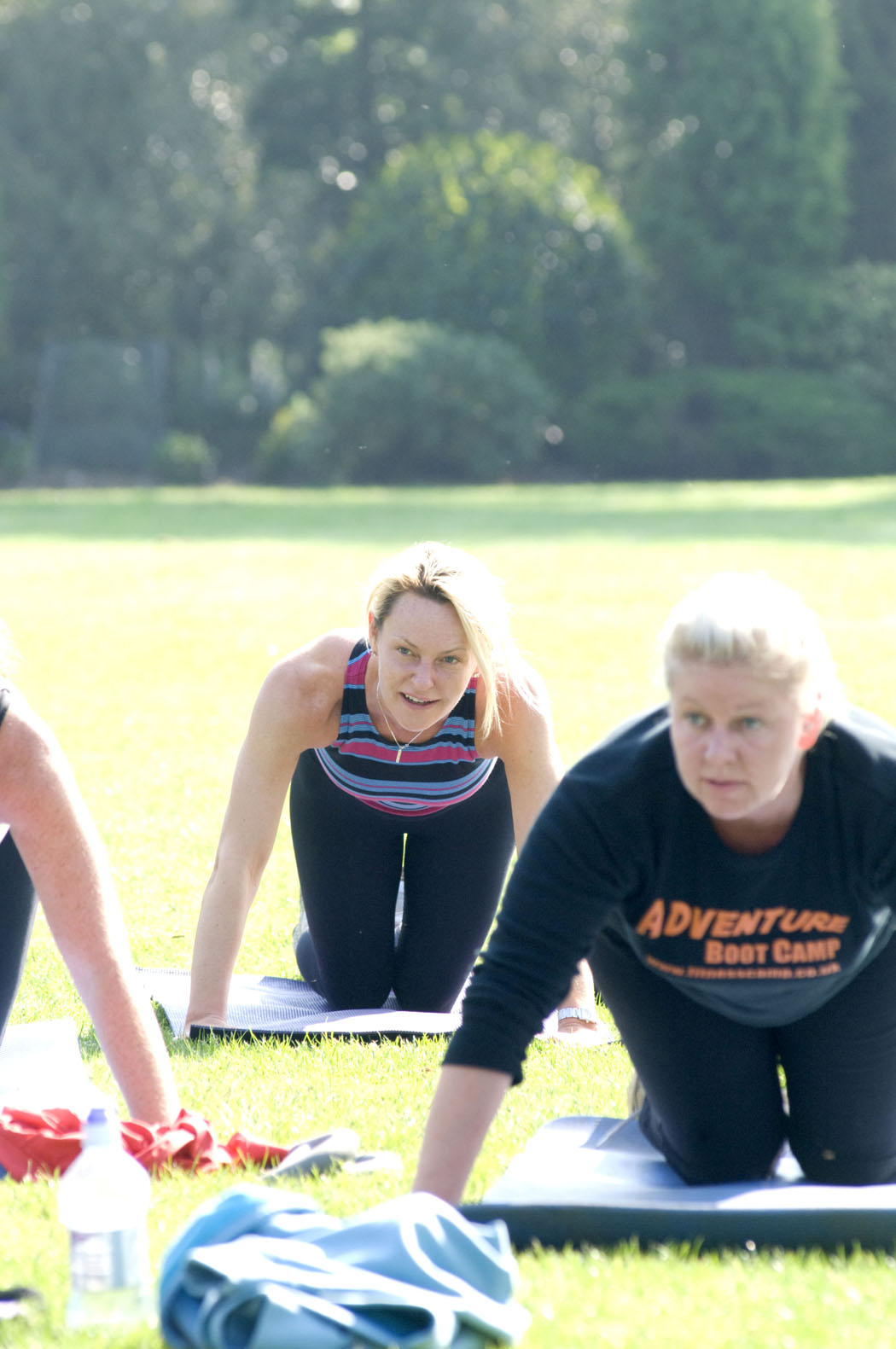 We specialise in training women  outdoors and adhere to government guidance on number limitations and all Covid safety measures. We are based at Whiteley Village at the Old Reedonians clubhouse in Cobham.    I will inspire you to be your best self, help you meet your goals every step of the way and even exceed your overall target! The process is fun, inclusive, thrives on a sense of 'team' and it works! Following my years in GB athletics and on Gladiators, I developed my teaching in California with Dr John Spencer Ellis and qualified as a Master Outdoor Bootcamp Instructor. This allowed me to kickstart bootcamps in the UK, which were very much in their infancy at the time, and establish a thriving network. The intention has always been to establish groups who love being together, helping each other thrive and achieve collectively. 
My camps are about the complete experience and results at the end that you will be proud of!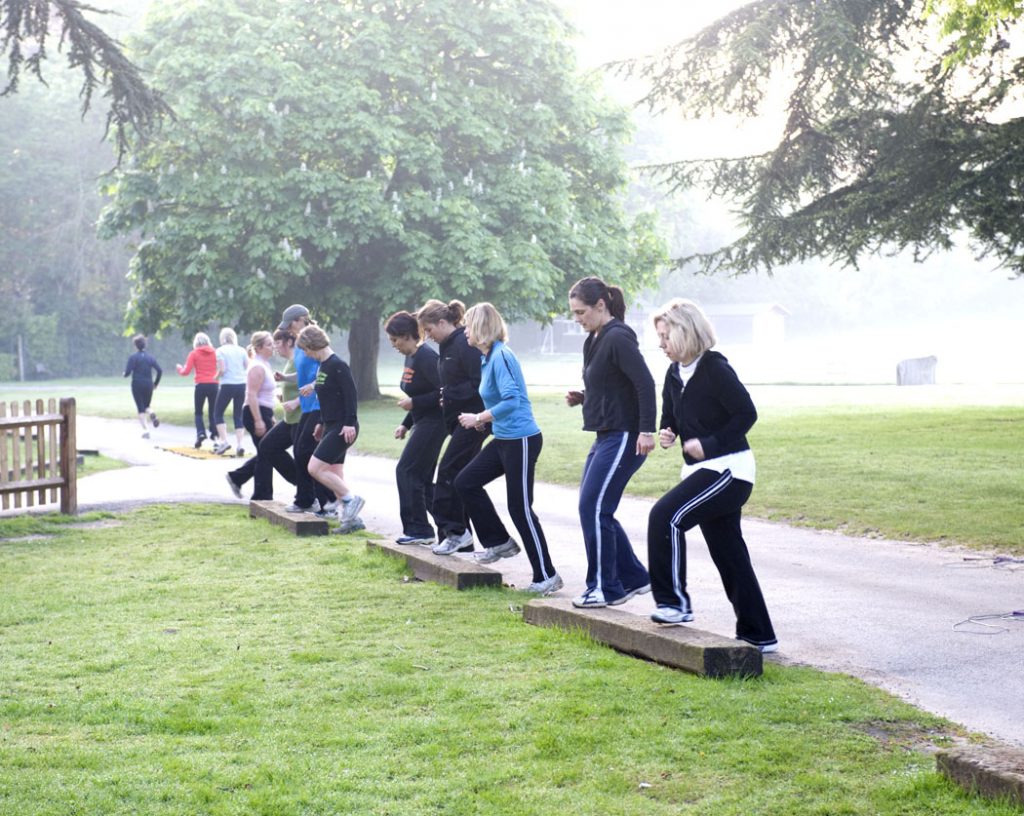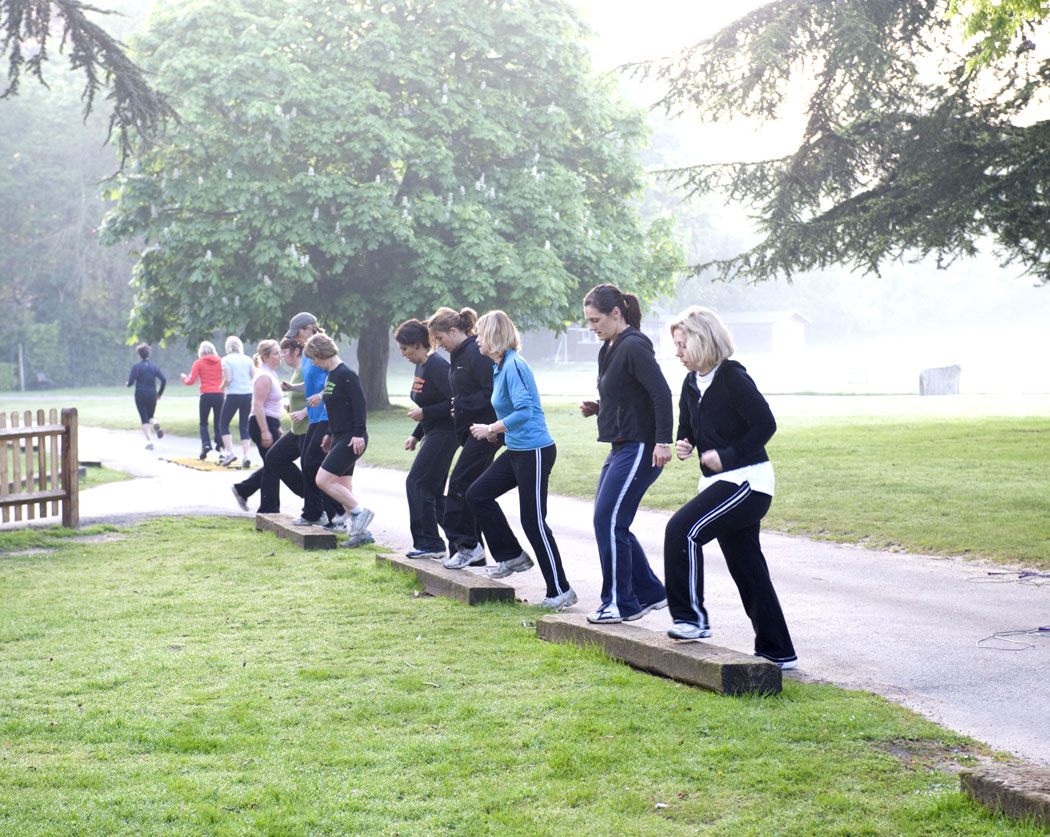 We have fun and we get results! No session is the same and all standards are welcome!  The camps runs over 4, 5 & 6 week durations of two sessions per week. Each class includes: short distance running (less than one mile), strength training, hill runs, circuits, hiking, sport yoga, running sport drills, obstacle courses, developing your strength, speed, flexibility, mobility and balance in a way that you can manage and will deliver results. If you are unclear whether this is for you, just call me, I'd love to chat to you! All current government Covid guidelines are observed and this will always be the case as long as necessary.  Bring your own mat and weights for your wellbeing and safety,
You will need hand weights (1-3 kg – very inexpensive), 2 or 3kg if you are more experinced and 1kg for beginners, a cushioned exercise mat and a water bottle. If you wish me to buy them for you, just let me know. Don't worry about  exercise intensity, you will go at a pace you can manage!
Clothing – Please wear layers if it is cool, as you'll warm up quickly and can shed accordingly!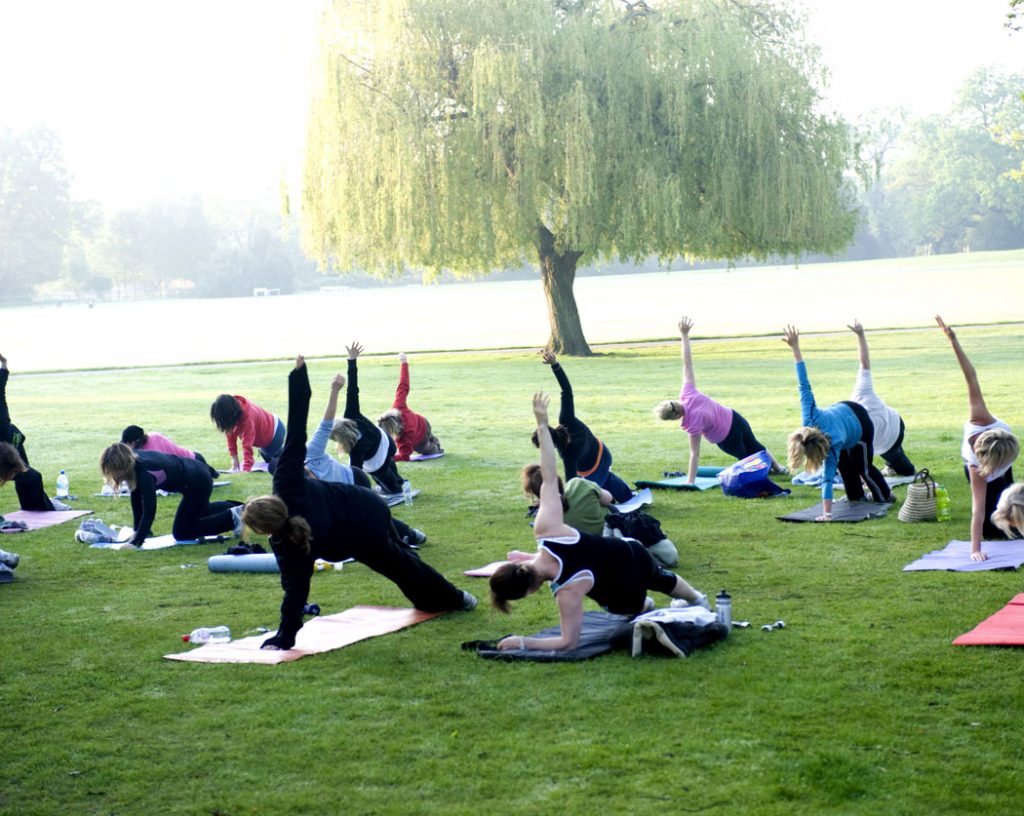 "I can't begin to explain how fun and effective Kate's classes are. Every session targets the whole body and gets you buzzing. I love her method of training, it's perfect for toning, losing fat and leaving you with a huge smile that  makes you almost forget you are exercising!  I also love the music and the kit she uses.  Training in a group in the great outdoors makes you feel part of a wonderful community and it made me realise that gyms can actually be a very lonely, dull place."  Lucy Miller, Editor of Health and Fitness magazine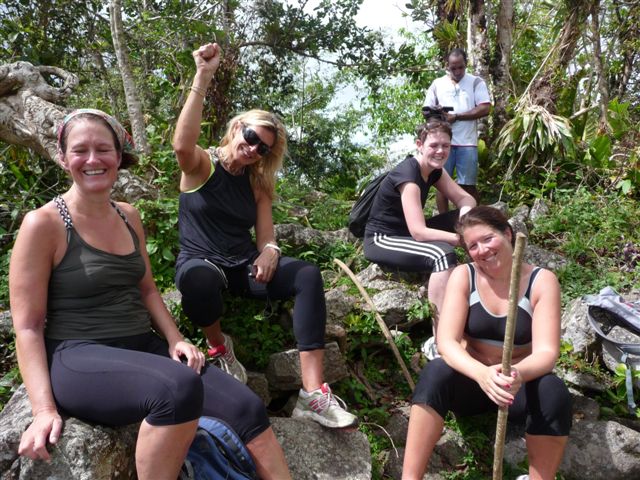 Kate Staples brought Adventure Boot Camp over from California in  September 2003. Since then she has taken her Camps to numerous idyllic overseas venues including La Manga in Spain and St. Lucia in the Caribbean, ensuring unforgettable fitness holiday experiences.
"Change the way you look at things and the things you look at will change: – Dr Wayne Dyer 
Are you looking for change?  Beginning with a positive mindset is the starting point for any change.  Woven through all my programmes is education (not in a lecturing sense!) to ensure you are fully informed as you are guided, encouraged and motivated towards your fitness goals together.  There will be fun and encouragement as well as instruction that is absolutely targeted to your abilities and aims as well as plenty of inspiration to help you trust in the process and keep your self-belief strong. 
In all my years in fitness I've noticed how the group atmosphere and mindset is vital in helping achieve real and lasting results. You will meet the friendliest like-minded people, make new friends in your local community, share your efforts and rejoice in each others wins! We all stand together regardless of age, race or fitness level and inspire each other! Kate x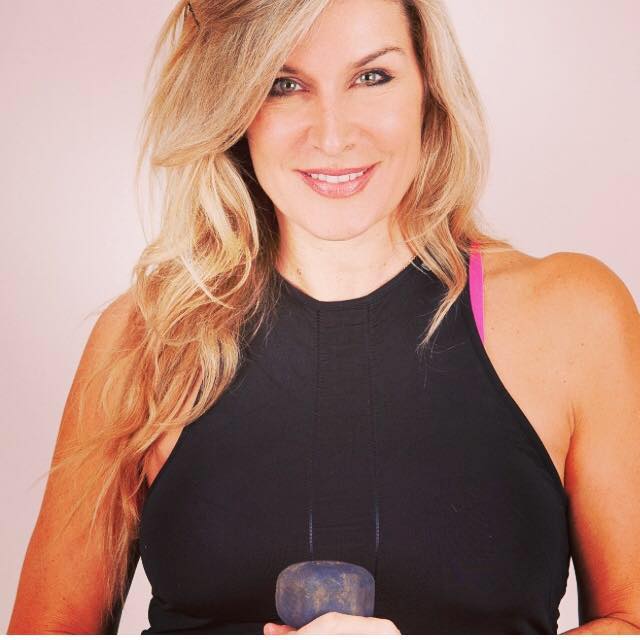 Camps fill up quickly. Join today!